Search Engine Optimization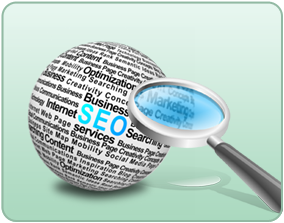 Jade Tiger Productions can assist you with Search Engine Optimization, commonly known as SEO. We can design and develop Internet marketing strategies that are custom-suited to your needs. Having an optimized website can make a significant difference in visitor traffic, increasing business for you and your website.
At the very minimum, basic SEO should be implemented on your site. We're currently offering a discounted special on basic SEO. However, we also offer comprehensive, long-term marketing and branding packages to kick your traffic into high gear, locally, nationally or internationally.
If your competitors are taking advantage of search engine optimization and you're not, they'll be featured much higher in the search results of all the major search engines.
All of our packages, from the basic to the advanced, feature flat fees. No need to pay exorbitant monthly fees to a company that just soaks up your money and rarely produces results. We do a top-notch job for a fraction of the standard cost and with no recurring charges. Contact us to get started on improving your site searchability.